Factory Access Exclusive Launch
Our new family members
Your ideal choice for everyday business casual footwear.
Introducing Mario & Luigi
Our New Casual Dress Shoes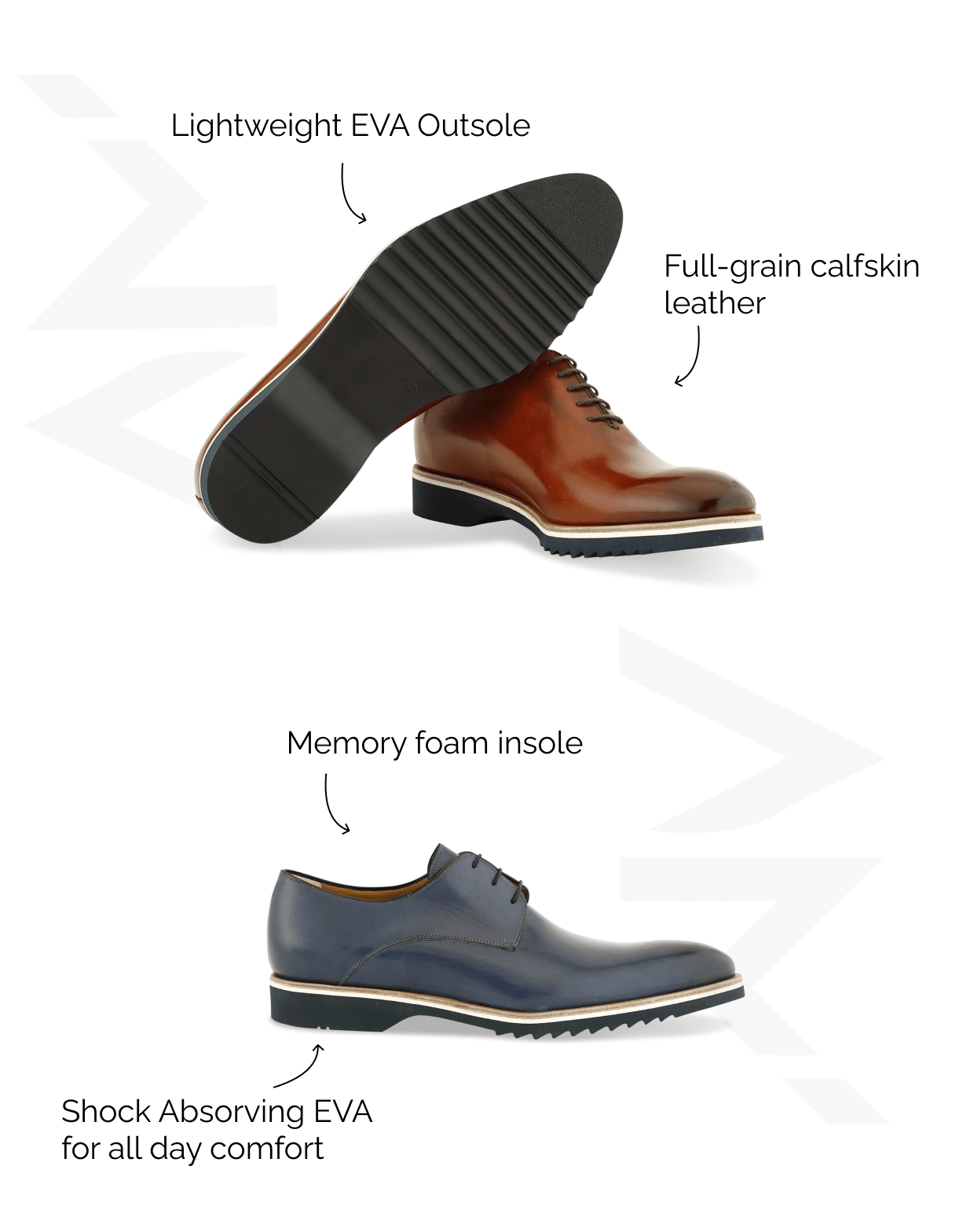 SHOP MARIO & LUIGI
01
EVA Lightweight Outsole
Enjoy day-long comfort with our EVA Lightweight Outsole, designed for extended wear.
02
Blucher & Wholecut
Elevate your footwear collection with our versatile shoe model, available in both Blucher and Wholecut styles, each embodying distinct elegance and sophistication for every occasion.
03
Handcrafted in Italy
Indulge in Italian craftsmanship at its finest with this meticulously handcrafted shoe, a true testament to timeless artistry and quality.
Discover the world of Tramonto Patina
These natural or handcrafted colorations on leather footwear tell a story of wear, age, and individuality.
A unique touch of color
The magic of Tramonto Patina handmade by our Italian Artisans
The gradual darkening and shading of leather not only reflect quality craftsmanship but also add depth and richness to the shoe's appearance. Patinas create a connection between the wearer and the shoes, showcasing the journey they've undertaken together. This distinctive aging process sets them apart, making each pair one-of-a-kind, cherished for its history and the personal touch it gains over time.
View Collection
Proven and Reviewed
We Deliver a Truly Exceptional Italian Dress Shoe & Experience
Started in 2016, Ace Marks has delivered 3 record breaking Kickstarter campaigns and is the most funded dress shoe in crowdfunding history! With over 2500 reviews and a 4.8 out of 5 star average, our exceptionally crafted shoes are loved by more than 25,000 backers across 81 countries. Join us!
VIEW ALL